Canary Wharf
VU.CITY Models
Canary Wharf is a major business district located in Tower Hamlets, London, United Kingdom. It's a well-loved area among locals and tourists, and its prominent skyline has become synonymous with the banking trade.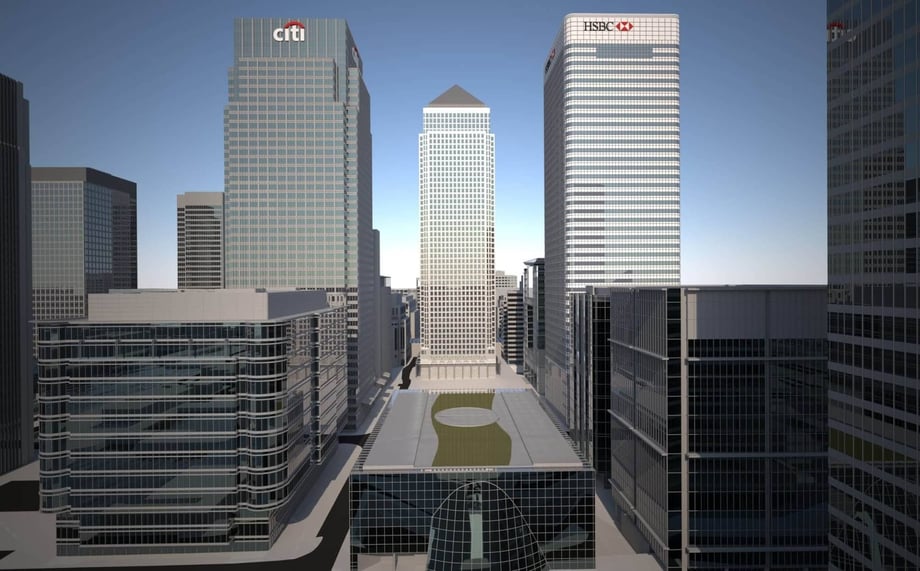 About the project
As our 3D map of London grew, we decided to upgrade Canary Wharf to LOD4 as it offers some of the most spectacular views of the city.
We captured the famously tall buildings and their surroundings using high-resolution aerial imagery and the latest photogrammetric capture techniques before adding the facade details for a stylish finish.
Our Canary Wharf model includes One Canada Square, 8 Canada Square, 25 Canada Square, One Churchill Place, 40 Bank Street, 25 Bank Street, 5 Canada Square, 25 North Colonnade, as well as a series of London Underground stations and the Docklands Light Railway (DLR).
Source imagery: Flown Date 2009, 12cm GSD
Date of capture: 2012
Level of detail: 4
Accuracy: 15cm
Available formats: DWG, C4D, OBJ, FBX, STL