Stamford Bridge
VU.CITY MODELS
Stamford Bridge was built in 1876 and is the home to one of London's top football teams, Chelsea FC. The stadium is known as "The Bridge" and is actually located in Fulham's SW6 postcode. It has a capacity of more than 40,000 with a field size of 103 x 67m.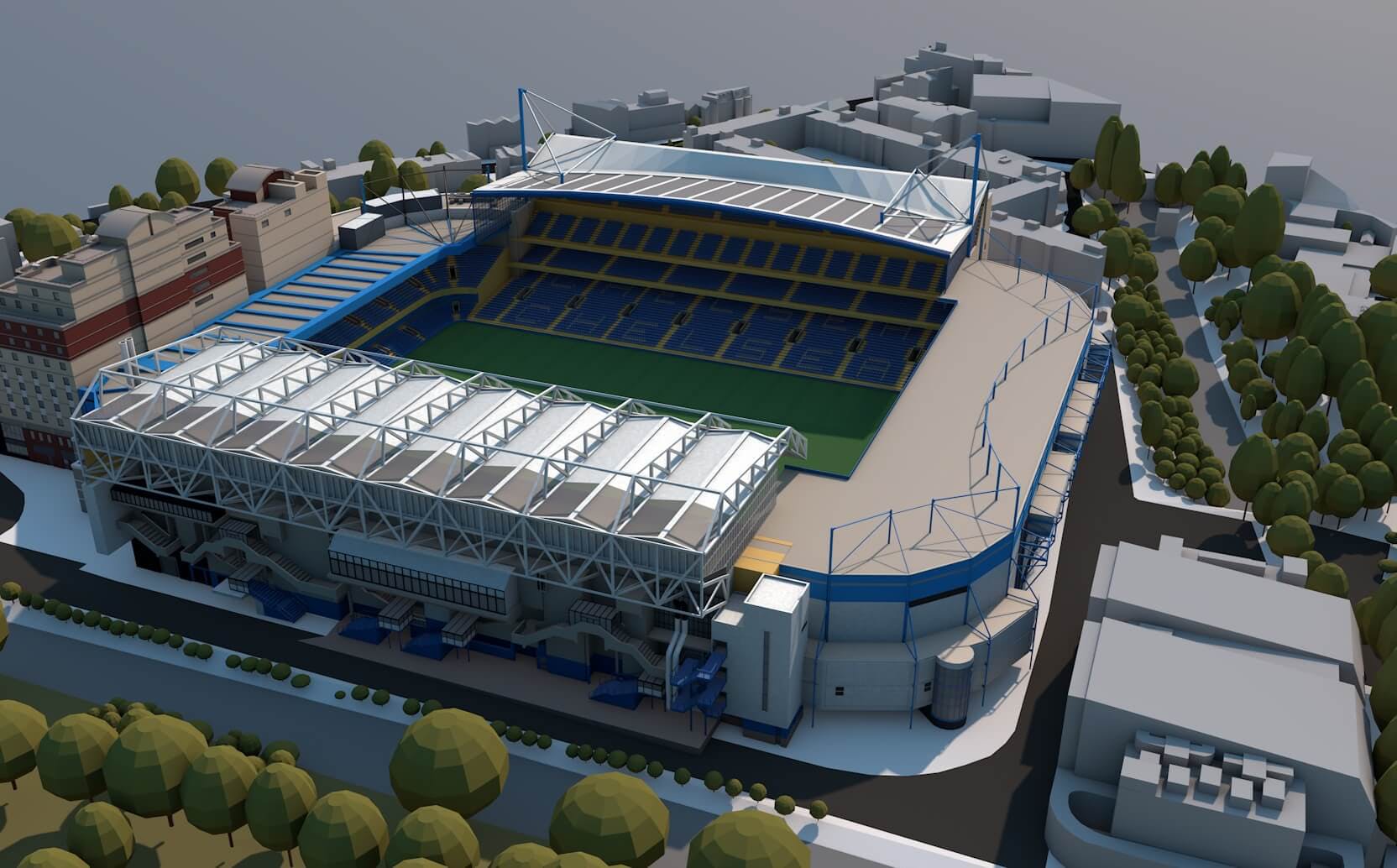 About the project
Stamford Bridge was modelled using reference images taken on-site with a high-resolution camera.
We used the accuracy of the LoD3 model and then decorated it with LoD4 features to improve the level of realism.
Date of capture: 2013
Level of detail: 4
Accuracy: 15cm
Available formats: DWG, C4D, OBJ, FBX
Cost: £300